Home
Fees
Day Use
Camping
Photos
Links
2006 Price List
Day Use (10am-6pm)
Adults $15
Book of 10 Tickets $135
Children 1-5 Free
Children 6-17 $5
Camping (3pm-6pm)
Adults $21
Children 1-5 Free
Children 6-17 $6
Extra Car/Tow Car
$10 per night
Firewood Bundle
$15
Hot Shower
$.25 for 3 minutes
RV Pump Fee
$28
Change Campsite
$3

Minors must be accompanied by a parent to enter.
Red White & Blue Beach is closed to camping annually from Nov 1 through Mar 1. Campers checking in before 3pm will be charged a Day Use fee.
All camps are provided on first-come, first-served basis.
No reservations are accepted. No dogs allowed.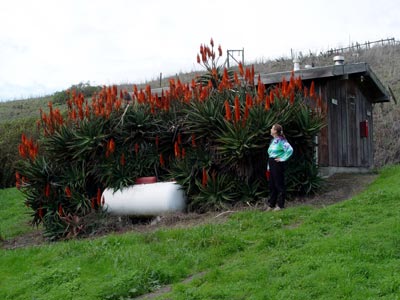 A large Aloe Vera guards the hot showers